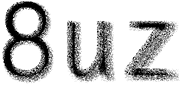 NEWS
BIO
SHOWS
PHOTOS
VIDEOS
DISCOGRAPHY
STORE
CONTACT
Posted on 11/18/2012 2:11:07 PM by jake

Thanks to everyone who came out last night, especially The Urge for having us! We had a great time!

Here''s our setlist for those who were asking:
1. Bad Venus
2. Scavengers & Ghosts
3. Lotus Eucalyptic
4. Are You Problematic? (Because I Am)
5. Valiant
6. Citadel
Riverport
Posted on 7/16/2012 10:53:32 AM by jake

We'd like to thank everyone who came out to the El Monstero show this weekend. We had a great time kicking off the festivities! Also like to thank LucaBrasi and Brian Vander Ark for sharing the stage. Oh, and Battle Epidemic is now available on Spotify!
Battle Epidemic Now Available
Posted on 6/26/2012 9:46:26 AM by jake

Battle Epidemic is now available! You can grab the CD at our online store or pick it up digitally through Juno Download. If you're a Spotify user, the album should hopefully appear this week or next. Note that the album will be available on iTunes, however due to their policies, we have no clue when it will actually show up.
New Album
Posted on 5/3/2012 3:58:27 PM by jake

Our new album, Battle Epidemic, will be available June 26! Until then, check us out on KDHX's Local Artist Spotlight. We stopped by to talk about the new album along with discussing our live show. Thanks to Heather Cooper for taking the time to talk with us.
Album Update
Posted on 1/23/2012 2:16:11 PM by jake

After all this time, the new album has finally been completed and is being sent off to be mastered! We're aiming for a March release date and a CD release show to follow. Check back for more updates over the next few weeks.
2012
Posted on 12/22/2011 11:27:48 AM by jake
Just added a show on February 17 @ Cicero's w/ Lucabrasi & Submerged Temple. We're hoping to possibly have the new album for sale by then. Plan is to have a CD release show sometime in March.
New Show
Posted on 11/14/2011 8:12:42 AM by jake
We'll be playing Saturday, Nov. 26 @ The Crack Fox for their 2-year anniversary show.
Last Night
Posted on 8/28/2011 12:18:28 PM by jake
Thanks to everyone who came out to the Crack Fox last night. We had a great time! Be sure to check us out at Homegrown 2 on September 24. On another note, the album is coming to a close. Going to be working on the final mixes over the next few weeks and will be shipping off to the mastering studio. Hoping to have the discs in hand by the end of October. Would like to mention that Mary Elizabeth Kennedy from Sinfinis sings on one of the tracks.
New Show Announced
Posted on 8/10/2011 4:12:18 PM by jake

Playing a set at an event called HOMEGROWN which is put on annually by PanOptic Productions featuring a lot of great local talent. The show is September 24 at the Koken Art Factory. We're lucky to be part of such a cool event! Hope to see you there.
Halo Bar
Posted on 7/19/2011 3:03:39 PM by jake
We'd like to thank everyone for coming out to the Halo Bar on Thursday. We had a great time and even better time seeing that no one seemed to leave throughout the night. Thank you!